Skin Food Lip Balm
by Weleda
Nourishing Lip Care
For dry & chapped lips.
Certified Natural Skin Care
Description
Made with natural oils and plant extracts, Skin Food Lip Balm offers nourishing support for dry and chapped lips.
Its nourishing combination of beeswax, organic sunflower oils and plant extracts obtained from calendula, chamomile and rosemary, eases the feeling on tight skin after the very first application.
Benefits
Intensive nourishment and protection for very dry, chapped and cracked lips, leaves them feeling soft and supple.
Protects the lips from drying out.
Relief for chapped lips.
Forms a protective barrier against harsh weather.
Includes
Sunflower Oil
Beeswax
Viola Extract
Rosemary Extract
Chamomile Extract
Calendula Extract
Free From
Petrochemicals, mineral oil, parabens, colourants, artificial fragrance
To Use
Squeeze a little onto your finger or directly onto lips and smooth in gently.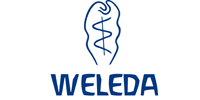 Skin Care
Face & body care products made from 100% natural substances, certified by NATRUE.
In harmony with nature and the human being.
Weleda actively protect ecology and support environmental stewardship and conservation. Where they cannot obtain raw materials from the Weleda gardens or certified wild collection, they work with selected suppliers and with fair trade partners.
All of the product ranges have a key ingredient called the 'leadplants'. These leadplants are selected to maintain the balance of body and mind and for each individual's well-being.