Joint & Muscle Herbal Bath - Arnica
by Kneipp
| | |
| --- | --- |
| Size: | 100ml bottle |
| Ref: | KP-90 |
| Price: | Sold Out |
Sorry, this product is no longer available.
Revitalises, soothes and warms.
Highly concentrated.
Description
With valuable active ingredients of the Arnica Blossom and aroma-intensive essential Pine Oils, this soothing bath additive is specially suited for use after physical activities. It helps relieve and soothe aching joints and muscles.
The whole body benefits from its revitalizing, soothing and warming effects.
Additional Sunflower Oil moisturises skin.
Includes
Scots, Mugo and Maritime Pine Oils¬Siberian Fir Oil¬Rosemary Oil¬Eucalyptus Oil¬Arnica Flower Extract¬Orange Oil¬Sunflower Oil.
Free From
Parabens.¬Colour.¬Paraffin.¬Silicone.¬Mineral Oils.
Benefits
Provides pain relief to sore muscles and reduces bruises as well as promotes the healing process with its antibacterial, antiseptic and antiviral properties.
It is benficial for circulatory problems.
Great for skincare, Arnica makes the skin supple and smooth, with no oily or greasy residue.
To Use
Fill tub, add 1 capful of Kneipp Arnica Joint & Muscle Rescue Bath and mix gently. Rinse cap after use.
For Approx. 10 baths.
Water temperature should be between 97-100F / 36-38C.
Bathing time 15-20 minutes.
About Arnica Flower
Its soothing effects have earned the Arnica flower a place of high honour. It has been revered for centuries for its miraculous natural benefits on sprains, bruises and wounds. For Sebastian Kneipp, this plant, found on mountainsides at 2,500-5,000 feet, was the medicinal plant par excellence. He frequently stated, Arnica is worth its weight in gold!"
About Pine Oil
Pine oils are stimulating and are known to strengthen the body's defenses and ease tension and muscle pain.
Comments & Customer Reviews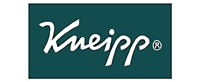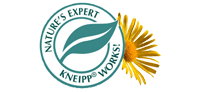 Arnica Range
For Joints & Muscles.
Kneipp works, naturally.
"Nature has provided us generously with everything we need to remain in good health" (Sebastian Kneipp, 1821-1897)
Established in Bavaria in 1891, Kneipp has been manufacturing contemporary products for health and well-being- proven quality for generations.
Sebastian Kneipp revolutionized naturopathy in the 19th century and created a visionary concept of life. He closely linked together the elements water, plants, exercise, nutrition and balance.