Mimosa Hydrating Night Cream
by Martha Hill
Rich, nourishing and fragrant.
Gently erases signs of fatigue and soothes.
Helps to firm, tone and refresh.
Helps restore moisture balance.
Description
A luxurious, rich nourishing cream, with a melt-in texture, formulated to address the skin-ageing concerns of women.
This revitalising night treatment helps to moisturise, condition and may reduce fine lines.
You'll wake looking refreshed and ready to face the day. Over time you'll find that skin will feel firmer, with refined texture.
Incorporating the unique actiscent hydrafleur blend that captures the mood enhancing benefits of fragrance, improves hydration and imparts a healthy glow to the most dull complexions.
Includes
Beeswax
Witch hazel extract
Honey
Vitamin E
Hyaluronic acid
Hydrafleur acti scent
Free From
Artificial colour, Primary petro-chemicals, Parabens preservative.
Cruelty free. Made in the UK.
To Use
Apply over face and throat every night to perfectly cleansed skin.
About Hydrafleur
Hydrafleur is a key part of the Mimosa Hydrating Range. It combines a delicious, soothing fragrance with an active blend of floral oils and essences. Hydrafleur is an acti scent that reduces the activity of the hydralonise enzyme, which is a major inhibitor of hydration of the skin, thereby allowing the skin to retain moisture and to stay hydrated.
Key Ingredients in Hydrafleur:
Copahu Essential Oil: Copahu oil is traditionally used as a herbal remedy for skin disorders, insect bites, to cool inflammation and for dermatitis and psoriasis. Commercially it is used in perfumes and cosmetics for its antibacterial, anti-inflammatory and emollient (soothing and softening) properties.
Ylang Ylang Essential Oil: A fragrant oil extracted from the small but beautiful flower of the cananga tree and native to the Philippines and Indonesia. The fragrance of ylang ylang is rich and deep. It softens and smoothes skin, normalises sebum secretion and is considered to be both calming and an aphrodisiac.
Mimosa Absolute: Mimosa is known as the flower of collective happiness. The comforting, slightly sweet fragrance helps relax and calm the body and mind, soothing the spirit and easing tension. An excellent skin softener, mimosa also possesses anti-inflammatory qualities, and helps to restore the skin's natural balance while it moisturises, nourishes and protects. In addition it can help to fight the deteriorating effects of oxidising free radicals to repair and renew skin and reduce the appearance of wrinkles.
Juniper Berry Absolute: This is a slightly astringent and stimulating oil with a sweet, clearing aroma. It will help to detoxify and clear congested skin. Dull, devitalised skin will be restored to a natural healthy glow by removal of unwanted toxins. Helps relieve blocked pores, heals and soothes.
About Beeswax
Both the Egyptians and Romans used beeswax in cosmetics and its properties are well-documented. Not only does beeswax act as a natural anti-inflammatory, it is also antibacterial, anti-allergenic and contains vitamin A. It is naturally hydrating and particularly good for sufferers of eczema or psoriasis.
About Honey
Honey is a natural anti-oxidant and an effective moisturiser, having the ability to both absorb and retain moisture. Honey is a natural antiseptic and lifts impurities from the pores making it an ideal cleansing agent. Egyptian beauties regularly applied honey and milk to the face to keep the skin young-looking, radiant, and smooth.
About Hyaluronic Acid
Hyaluronic acid is the key to maintaining hydration of the skin. It plays an important role in tissue hydration, lubrication and cellular function. It's hydrating properties result in increased smoothness, softening and decreased wrinkles. This action is greatly reduced by the action of an enzyme know as hyaluronidase. Researchers have now discovered that certain compounds can help reduce the action of this enzyme and aid in maintaining a naturally hydrated complexion reducing the risk of premature lines and restoring a smooth, supple complexion.
Comments & Customer Reviews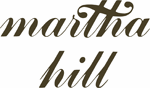 Mimosa Hydrating Skin Care Range
An essential three step skin care routine.
Perfect for dry, maturing skin.
Martha Hill's Mimosa Hydrating Skin Care Range is specially designed to restore and maintain your skin's moisture balance. This protective and beneficial range incorporates a unique blend of natural, active ingredients with an amazing new fragrance concept. Created by one of Europe's top perfumiers, this naturally blended fragrance of Jasmine and Water Lily works with the proven benefits of essential oils, helping to prevent moisture loss and maintaining natural hydration. Its subtle scent will also calm and soothe, reducing stress and evoking a general feeling of well being.
Suitable for complexions that are: dry; de-hydrated; maturing.
Free from Mineral Oil, Parabens and Artificial Colour. UK made and cruelty free.