Plum Violet Body Lotion
by Naturally European
Description
Rich in shea butter and avocado oil, Naturally European Plum Violet Body Lotion is ideal for slathering on after a shower or massaging into your skin before bed.
Free From
Cruelty-free and suitable for vegetarians and vegans, the formulation is registered by The Vegan Society.
To Use
Apply generously to your body, ideally after you shower.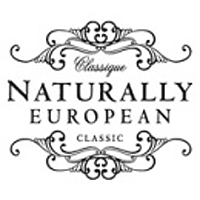 Naturally European
Close your eyes and bring home the beautiful aroma of Europe.
Naturally European takes inspiration from the luscious landscapes that Europe has to offer and presents a beautiful range of luxury bath and body products.
Formulated with essential oils to care for you. As well as every day essentials, you'll find luxurious treats in the classic Naturally European fragrances.
With products that are free from parabens and SLS, this collection of toiletries offers nourishment and protection to all skin types, including sensitive skin. Each product is available in a selection of scents including Lavender, Rose Petal, Ginger & Lime, Neroli & Tangerine, Verbena and Sage.