Winter Protective Skin Care Set
by Martha Hill
Perfectly balanced skin care
Extra Rich Gardeners Rescue Cream - 100ml tube
Extra Rich Foot Treatment Cream - 100ml tube
Evening Primrose Nourishing Cream - 50ml jar
Evening Primrose Cleansing Lotion - 150ml bottle
Description
This wonderful, winter protection skin care set features four indispensable products, providing everything you need to for your daily skin care routine.
Includes
Extra Rich Gardeners Rescue Cream¬A rich, nourishing cream with wheatgerm, sweet almond oil and beeswax to help prevent sore, chapped skin, smooth rough dry patches, protect and moisturise.
Extra Rich Foot Treatment Cream¬ An extra rich, nourishing cream with beeswax, tea tree oil, honey and sesame oil to penetrate and soften hard, cracked skin. Soothes and smooths sore, rough patches on heels and on the balls of your feet.
Evening Primrose Cleansing Lotion ¬A rich, creamy cleanser formulated to gently remove every trace of make-up and impurities leaving your skin supple, moisturised and thoroughly cleansed.
Evening Primrose Nourishing Cream ¬A rich, nourishing night cream to help minimise the appearance of fine lines, guard against premature ageing, repair daytime damage, smooth and soften.
Free From
All products are free from artificial fragrance and colour and are cruelty free and UK made.
Comments & Customer Reviews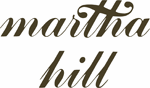 Martha Hill
Serious herbal skin care for over 40 years.
With the original range formulated in the late 1960's Martha Hill was well ahead of her time in producing a range of skincare products based on the purest natural ingredients.
All Martha Hill products are formulated to react to your skin's daily needs. They are finely balanced to ensure that your skin receives the care it deserves. Based on a carefully researched combination of the finest natural oils and extracts they are designed to cleanse, tone, moisturise and nourish: the four essential steps to a healthy, glowing complexion.