Evening Primrose Face & Body Care Trio
by Martha Hill
For dry, dehydrated skin.
With evening primrose & rose geranium oils.
Presented in a natural jute gift bag.
Description
Everything you need for all your daily skin care and enriched with anti-ageing Evening Primrose and delicately fragranced with Rose Geranium Oil.
Trio Includes
EVENING PRIMROSE MOISTURISER - 50ml jar
This light day cream has a delicate rose fragrance and is easily absorbed. Enriched with Avocado Oil and recommended for daily use to smooth, soften and protect from dehydration.

EVENING PRIMROSE NOURISHING CREAM - 50ml jar
An extra rich, moisturising night cream to help minimise the appearance of fine lines, hydrate, smooth and soften. You will wake up to a wonderfully refreshed and revitalised complexion ready to face the day.

EVENING PRIMROSE BODY LOTION - 250ml bottle
This wonderfuly light, moisturising milk has a deliciously subtle rose fragrance. Instantly soothes and hydrates and helps relieve very dry, itchy, or flaky conditions.
Comments & Customer Reviews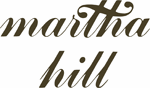 Evening Primrose Skin Care Range
Recommended for dry or maturing skin.
Cleanse - tone - moisturise - nourish.
Martha's best selling range for over 20 years.
Martha Hill's Evening Primrose Skin Care Range is the perfect choice for dry or maturing complexions. The four products provide everything you need for daily skin care.
You will soon notice your skin becomes firmer, resulting in a smooth, supple skin. The texture of your complexion will be refined, reducing the risk of premature lines. Regular use may also help to reduce sensitivity and soothe minor skin irritations.
Suitable for complexions that are: dry; maturing; prone to eczema.