Essential Eye Care Duo
by Martha Hill
Elderflower Eye Contour Gel.
Eye Contour Balm.
Made in the UK.
Description
The sensitive skin around the eyes is particularly vulnerable to stress, fatigue and the effects of the environment and one of the first areas to show signs of ageing.
These two products will help to reduce the appearance of fine lines, reduce puffiness and moisturise this delicate area.
Set Includes
Elderflower Eye Contour Gel - 30ml tube.
A wonderfully refreshing, oil free gel to wake up tired eyes, reduce dark circles and puffiness, rehydrate, soothe and tone. Lightly moisturises the delicate eye area. Perfect for keeping handy to apply whenever yours eyes feel hot, or irritated.
Apply all around the eye contour area every morning.
Eye Contour Balm - 30ml tube.
This ultra light cool cream with a nourishing blend of active herbal ingredients will help diminish the appearance of lines and wrinkles and soothe, smooth, moisturise and revitalise. Enriched with Vitamins E & A to help repair, plus soothing cucumber and marshmallow and anti-oxidant green tea.
Apply at night all around the eye contour area.
Free From
Artificial Fragrance and Colour.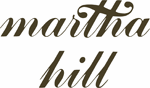 Martha Hill
Serious herbal skin care for over 40 years.
With the original range formulated in the late 1960's Martha Hill was well ahead of her time in producing a range of skincare products based on the purest natural ingredients.
All Martha Hill products are formulated to react to your skin's daily needs. They are finely balanced to ensure that your skin receives the care it deserves. Based on a carefully researched combination of the finest natural oils and extracts they are designed to cleanse, tone, moisturise and nourish: the four essential steps to a healthy, glowing complexion.