Total Skin Care Borage Balm
by Martha Hill
The soothing solution your skin's been looking for
For both face and body
Ultra light, easily absorbed
Rich in gamma linolenic acid (GLA)
Suitable for dry, sensitive skin
Description
Helps eczema, psoriasis, rosacea and dermatitis prone skin.
Borage oil (also known as starflower oil) boasts one incredible benefit, it's rich in gamma linolenic acid (GLA), a type of omega-6 fatty acid, and excellent at improving skin's essential protective barrier. In fact, borage oil has over double the GLA of evening primrose oil.
Along with beneficial oils of sunflower and almond to soothe and moisturise the driest, flakiest skin this light balm includes skin calming chamomile, soothing lavender, antioxidant ginseng and anti-inflammatory comfrey.
Suitable for both face and body, apply every night, or for very dry, irritated skin morning and night.
Free From
SLS/SLES
Parabens
To Use
Apply after cleansing morning and night.
Comments & Customer Reviews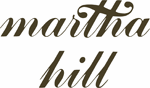 Martha Hill
Serious herbal skin care for over 40 years.
With the original range formulated in the late 1960's Martha Hill was well ahead of her time in producing a range of skincare products based on the purest natural ingredients.
All Martha Hill products are formulated to react to your skin's daily needs. They are finely balanced to ensure that your skin receives the care it deserves. Based on a carefully researched combination of the finest natural oils and extracts they are designed to cleanse, tone, moisturise and nourish: the four essential steps to a healthy, glowing complexion.