Sweet Dreams - Valerian & Hops Mineral Bath Salt
by Kneipp
Description
Kneipp Sweet Dreams Mineral Bath Salts help ease into a sounds night's sleep.
Made with pure essential oils of Valerian & Hops which has been known for centuries for its calming qualities.
Soak for 15-20 minutes in nature's naturally potent Valerian essential oil and Hops extract and relax in waters blue to calm the nerves and sink you into a sweet slumber to get the restorative rest you need.
The Mineral Salt is naturally very high in trace minerals such as Magnesium, Calcium and Zinc, which are absorbed by the body while soaking in your tub. The unique structure of the salt crystals naturally absorbs more essential oils than smaller grain salt to deliver a highly concentrated and effective bath infusion.
When added to warm water, the soothing aroma fills the room and lasts the duration of your soak.
A salt bath is the perfect remedy to detoxify the body and exfoliate the skin
Includes
Salt
Hops Extract
Lavender Oil
Eucalyptus Oil
Citronella Oil
Camphor
Free From
Preservatives
Mineral Oils
Silicone
SLS/SLES
Benefits
CALMING – Renowned as a "wonder root," Valerian is widely used in teas and supplements to improve sleep quality. It can help to calm your mind when your thoughts are racing so you can focus on what you really need, a good night's sleep.
DETOXIFY – Contains pure, uncontaminated thermal spring salt rich with trace elements and minerals to gently cleanse the skin and help support your body's natural detoxification process.
SUPPORT RESTFUL SLEEP – A warm bath with Sweet Dreams Bath Salt will be your new favourite bedtime ritual. The powerful plant extracts work together to lull you into dreamland.
To Use
For a full bath, fill the cap 3/4 full with bath crystals, add them to warm bath water (approx. 97-100ᄚF / 36-38ᄚC) and dissolve them completely.
Soak for 15-20 minutes.
For 8-10 full baths.
About Thermal Salt
Kneipp Mineral Bath Salts contain salt crystals that are generated from salt water that is pumped up 460 meters from an underground sea in Germany. The water is boiled off using Europe's last existing traditional pan method and the remaining salt is then infused with Essential oils. This process allows the Kneipp Mineral Bath Salts to be created without chemical additives, remain free of modern pollution and naturally rich in minerals.
Awards
2013 Harper's Bazaar Beauty Hot 100 Award Winner.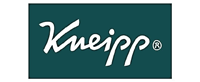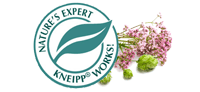 Valerian & Hops
Deep Sleep - For a sound nights sleep.
Kneipp works, naturally.
"Nature has provided us generously with everything we need to remain in good health" (Sebastian Kneipp, 1821-1897)
Established in Bavaria in 1891, Kneipp has been manufacturing contemporary products for health and well-being- proven quality for generations.
Sebastian Kneipp revolutionized naturopathy in the 19th century and created a visionary concept of life. He closely linked together the elements water, plants, exercise, nutrition and balance.