Hair Repair Volumizer
by Hairwonder
Daily repair & volume.
Fine & thin hair.
Strengthens the hair & promotes superior shine.
Phytokeratin & provitamin B5.
Enriched with 8 certified organic ingredients.
Description
Volumizer specially formulated to repair fine & thin hair and provide it with more volume and vitality. Strengthens the hair, adds body, shine and condition. Enriched with 8 certified organic ingredients. Phytokeratin and Provitamin B5.
Includes
Phytokeratin
Provitamin B5
Senna (colourless henna) leaf extract
Matricaria flower extract
Rosemary leaf extract
Melissa leaf extract
Hops extract
Green Tea leaf extract
Ginseng root extract
Rooibos leaf extract
To Use
Spray generously on dry or towel dry hair and comb through. Blow dry for super volume.
Advice
Use in conjunction with Hairwonder Hair Repair Volumizing Shampoo.
How It Works
The unique formula penetrates deep in the hair shaft repairing the hair from within, filling damaged and porous parts, while adding volume and strength at the same time. The hair becomes strong, shiny and gets a natural volume boost.
What We Say
"Healthy hair is the basis of a full bodied hairstyle. This leave-in spray reaches the hair's weaker spots and balances the differences in structure. Even more volume can be achieved when the hair is blow-dried."
Comments & Customer Reviews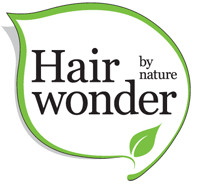 Hairwonder by nature
The secret to healthy hair!
Hair specialist since 1985.
Hairwonder makes your hair stronger. Besides the certified organic ingredients we also add a unique combination of Phytokeratin and Provitamin B5 to each Hairwonder product.
Scientific research has proven that Phytokeratin and Provitamin B5 make the hair stronger, hydrate and provide superior shine.
Most Hairwonder products are Paraben free. The range is not tested on animals. Innovations that contribute to a sustainable way of life and health.