Olive Liquid Soap
by Fair Squared
Description
This Liquid hand soap with Olive uses fairtrade oils from Palestine to create a wonderful blend which nourishes hands and fights against ageing everytime you wash.
Perfect for those whose hands spend a lot of time in water! This Olive Soap cleanses skin throughly without being harsh to your hands.
Includes
Coconut
Glycerin
Olive Oil
Free From
Parabens, phthalates, sulfates, SLS or PEGS.
Vegan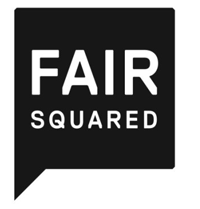 Hand Care
Fair Traded ingredients.
Time for change! It's in your hands.
Organic – good for you and good for the environment.
100% vegan.
The company want you to like what you see when you glance at a Fair Squared product in your bathroom. And it's certainly not about fancy, and wasteful packaging. What they create are excellent products in beautifully designed and functional containers .
They offer you cosmetic and hygiene products made of fairly traded and natural ingredients.