Morning Light Hydrating Daily Moisturiser
by Amie
With skin-friendly natural extracts of rosehip oil, rose extract and mallow.
Description
A perfect blend of high-quality plant extracts and skin-friendly natural ingredients all designed to keep your skin soft and moisturised, all day long.
Perfect for skin that is prone to dryness and in need of gentle, effective nourishment, this lightweight rose-scented lotion is easy to apply and absorbed quickly, giving skin long-lasting hydration.
Includes
Rosa Canina Fruit Oil – the pressed seed oil extracted from the hips of the rose bush which grows wild in the Southern Andes. Rosehip oil contains a list of active ingredients which are beneficial to skin, as well as a high level of essential fatty acids which help the skin hold moisture and reduce dryness.
Rosa Centifolia Flower Extract – an extract from the flowers of the Cabbage Rose, Rosa Centifolia has skin-conditioning and toning effects on the skin.
Malva Sylvestris Extract – the flowers of the mallow plant are well-known for their soothing and softening effect on the skin.
Free From
Parabens¬Sulphates¬Mineral oils¬GMO ingredients.
Made in the UK¬Dermatalogically Tested¬Vegan
To Use
After cleansing smooth onto the skin.
Comments & Customer Reviews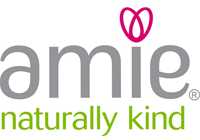 Amie
Pure & natural beauty.
Suitable for sensitive skin, pH balanced.
Suitable for vegans and vegetarians.
Dermatologically tested.
Award-winning Amie natural beauty products – the natural way to achieve perfect, flawless skin.
Bursting with natural plant and botanical extracts and free from harsh chemicals, Amie products are gentle yet super-effective.
Ideal for sensitive skin that can be oily and prone to breakouts or dryness, they have been especially designed to work in complete harmony with your skin to help keep it clear, soft and radiant.
Lovingly created in the UK, Amie – meaning "friend" in French – is truly "your skin's best friend".