Intense Defence Detoxifying Towelettes
by Avalon Organics
With Vitamin C.
With Organic Aloe, Soapbark and White Tea.
Refreshing pre moistened towelettes.
Description
These Detoxifying Towelettes are sustainably-sourced, biodegradable cloths saturated with pure botanical cleansers to wipe away dirt and makeup while leaving skin fresh, balanced and free of residue.
A complete blend of antioxidant-rich Vitamin C, White Tea and Lemon Bioflavonoids defend skin and support its natural renewal cycle.
Benefits
Vegan
Biodegradable
(7" X 7.5" / 17.8 cm X 19.1 cm)
Rainforest Alliance Certified
Includes
Aloe Vera Juice
Bergamot Oil
Orange Oil
Lemon Oil
White Tea Extract
Cucumber Extract
Soapbark Extract
Free From
GMOs, parabens, harsh preservatives, synthetic colours or fragrances, phthalates, sodium lauryl/laureth sulfate
To Use
Gently sweep over face and neck to clear skin of makeup and impurities.
Rinsing is unnecessary.
Securely reseal pack after each use to maintain freshness.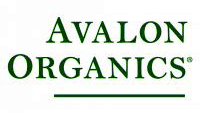 Intense Defense Skin Care
Designed with respect for your skin's special needs.
Certified natural.
With Vitamin C, Lemon & White Tea.
Environmental aggressors such as UV rays and pollution create free radicals on the skin that cause premature signs of visible aging. Studies show that antioxidants can neutralize these damaging free radicals.
Intense Defense balances vitamin C, white tea and lemon bioflavonoids to defend skin and support its natural renewal cycle.