Mint & Green Tea Toothpaste
by Urtekram
No flouride.
Certified organic.
100% natural origin.
Description
Urtekram have given the fresh taste of mint a shot of green tea, because it seems that the polyphenols in green tea may have a positive effect on teeth and gums. Researchers at the University of Illinois in the US have come to this result, among others.
This toothpaste cleans effectively with the forces of nature, and it contains a strong team. The chalk used in the formulation was created millions of years ago and is simply gathered from the bottom of the sea and then pulverised. That is also the reason that our toothpaste has the natural, light grey colour of natural chalk.
Furthermore, our toothpaste has a high content of aloe vera, because it helps protect your gums and provides them with some additional care.
And as a small extra bonus, they have also added myrrh, which is known for its antiseptic effect.
Benefits
- Fresh mint flavour
- Cleans with natural chalk
- Without fluoride
Includes
Natural Chalk
Aloe Vera leaf extract
Mint oil
Green Tea leaf extract
Myrrh
Magnolia Bark extract
Certified
COSMOS ORGANIC certified by Ecocert Greenlife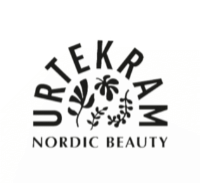 Urtekram
Certified Organic products for Body & Hair.
100% Natural Origin.
Since the 1970's, Urtekram has manufactured pure and natural body and hair care.
All Urtekram's care products are Certified organic with the COSMOS ORGANIC certification of Ecocert Greenlife Except the Deo Stick (COSMOS Natural).
All are free from parabens and synthetic preservatives.
All are made with vegetable ingredients.
All are free from petrochemical ingredients.