Aloe Fresh Natural Antiperspirant Deodorant
by Natural Therapy
| | |
| --- | --- |
| Size: | 125ml spray bottle |
| Ref: | NT-AFAD |
| Price: | Sold Out |
Sorry, this product is no longer available.
Aluminium & paraben free.
Deodorising body spray.
Aloe & tea tree.
With sandalwood and geranoil.
Description
Pure and natural. Scientifically advanced formula developed to offer unbeatable natural protection with Aloe Vera, Tea Tree, Sandalwood, Grapefruit, Passion fruit, Lavender, Geraniol, and Lychen to calm soothe and protect.
Benfits
Unisex. Does not stain. All day natural protection.
Includes
Aloe vera
Sandalwood oil
Tea Tree oil
Lavender oil
To Use
Shake gently, apply to underarm and body. Allow to dry for 10 seconds prior to dressing.
Related Products
Aloe Fresh Rejuvenating Body Balm a light soothing blend to hydrate and soothe.
Aloe Fresh Replenishing Body Wash for gentle cleansing.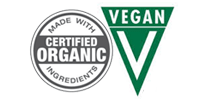 Natural Therapy Aloe Fresh
Containing only natural plant, organic & edible ingredients.
The range of Aloe Fresh products utilises the best possible blend of naturally derived ingredients, along with other mild and effective ingredients where necessary.
Working in harmony with your body's natural balance and wellbeing, they simply take the very best that nature has to offer and transform these naturally derived gifts from Mother Nature into products that produce amazing results.