include discontinued items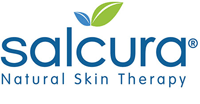 Antiac Clear Skin Treatments
Natural Skin Therapy.
ACTIV products to tackle severe acne.
With ACTIV products to tackle severe acne and difficult breakouts, and daily products to maintain clear and healthy skin, the Antiac range is suitable for all skin types – even sensitive skin - and is ideal for those looking for a natural, gentle and chemical free acne therapy but are not prepared to compromise on quality and effectiveness!
Antiac Activ
To overcome a flare-ups or persistent moderate/severe acne, Antiac ACTIV range includes a Liquid Spray for large areas of the face and body, and a Gel Serum for use on individual spots or troublesome patches.
Antiac ACTIV contains 100% naturally active ingredients.
For best results, use in conjunction with Antiac DAILY cleansing products.
Free From
Free-from benzoyl peroxide, antibiotics, SLS, parabens, paraffin, lanolin, phthalates and harsh chemicals.
Salcura products are not tested on animals and contain no ingredients derived from animal sources.