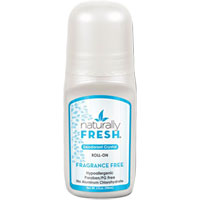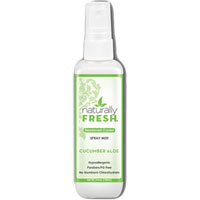 include discontinued items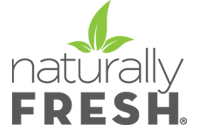 Naturally Fresh
100% natural deodorant range.
Naturally Fresh is a range of Crystal Deodorants suitable for people who are allergic or sensitive to conventional deodorants and also great for people who want to avoid harmful Aluminiums and Chemicals. Naturally Fresh products are free from harmful chemicals and propellants, are environmentally friendly and ozone safe. They provide 24 hour hypoallergenic protection, are fragrance free and will not stain your clothes.
The crystals work by forming a thin layer over the skin, creating a salt environment in which the bacteria cannot live. They therefore kill the odour, rather than masking it as conventional deodorants do. The 100% pure mineral salts act as an astringent which partially closes the pores whilst still allowing the excretion of toxins from the body.
About Alum Salts
Alum is a completely natural mineral salt derived from the earth. It is a naturally occurring compound and one of the most abundant substances on earth, just behind oxygen and silicon. Alum literally is present all around us. It's in the air we breathe, the water we drink, foods we eat and is one of the basic building blocks of our environment.
This form of natural deodorant has been used in the health and nutrition industry for over 20 years and similar natural commodities have been used in Europe and Asia for centuries.
Alum is a natural compound compared to most conventional deodorants/antiperspirants which contain potentially harmful processed aluminums (aluminum chlorohydrate, aluminum zirconium).