include discontinued items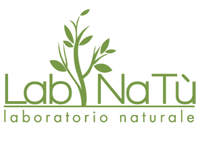 Lab Nat
Laboratorio Naturale
Eco Friendly products.
Organic certified by AIAB.
Made in Italy.
An Italian company committed to creating all natural products. Free from aluminium chloride, dyes, parabens, petrochemicals and pthalates
Lab Nat Values
Safety - Since their foundation the company use the most advanced technology in the creation of the products and avoid any chemicals.
Environment - Aware of the importance of nature the company only produce eco friendly products.
Innovation - The company take inspiration from ancient traditions and restore them for the modern consumer.
https://youtu.be/991g-3NDXzI
Aiab
Italian Association for Organic Farming - certifies that the product has a low environmental impact and respects Environment, Human and Animal Life.