include discontinued items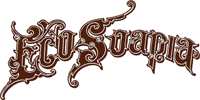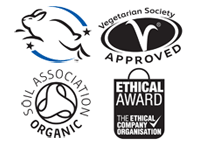 Ecosoapia Hand & Body Wash
Pure Castile Soaps.
Certified Organic.
Ecosoapia's hand & body wash is based on an original 1930s family recipe. For centuries vegetable-based Castile has been considered the soap of European royalty, known for its luxurious lather and sensual, moisturising properties.
Today Ecosoapia continues this time-honoured soap making tradition, using only the very finest organic ingredients.
About
All ingredients have to be organic (Soil Association Certified).
No Sodium Lauryl Sulphate, Parabens, DEA's, MEA's or TEA's.
No GMOs (Genetically Modified Organism).
No Animal testing BUAV Approved.
No artificial colours Fragrances or fillers.
All Plant extracts and essential oils are certified organic (Soil Association Certified).
All essential oils used are steam distilled which keeps the oils properties.
All Plant oils are cold pressed and not heat distilled.
All ingredients are biodegradable.
About Castile Soap
Castile soap derives from the Castile region of Spain, where vegetable oil based soaps were made. These were typically made from Olive Oil and made in a traditional way.
All Ecosoapia's Liquid Soap is made from vegetable oil-based potassium hydroxide to saponify the vegetable oils as it has traditionally has been made for centuries.