include discontinued items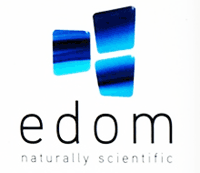 Edom
Naturally scientific.
Dead sea minerals.
Edom products are enriched with the remarkable minerals extracted from the Dead Sea. These minerals are known for their therapeutic, beautifying and energizing properties.
The Dead Sea
The Dead Sea is the lowest point on earth - 400 metres below sea level - and is the largest natural spa on earth. For centuries people have travelled to the Dead Sea to benefit from the therapeutic effects and Cleopatra, the Queen of Sheba and even King Solomon bathed in these mineral rich waters.
The water contains 21 minerals including natural bromides, magnesium and potassium. It is ten times more salty than the Mediterranean Sea and this high concentration enables everyone to float in the waters.
The high concentration of minerals found in the salts and black mud are particularly beneficial in treating dry skin, are natural exfoliants and leave skin feeling wonderfully revitalised. They may also relieve rheumatic and muscular pain.