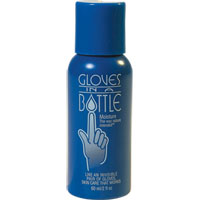 include discontinued items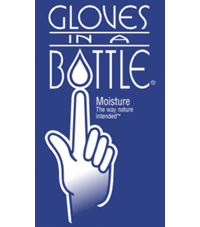 Gloves In A Bottle
Creates an invisible pair of gloves.
Protects from damaging chemicals.
Delivers moisture the natural way nature intended.
Gloves In A Bottle is a shielding lotion. A shielding lotion bonds with the outer-most layer of skin, locking in natural moisture and oils. Natural moisture and oil loss is the leading cause of dry skin and irritated skin. This is one of the biggest reasons why so many dermatologists are now recommending Gloves In A Bottle as an effective dry skin treatment.
Gloves In A Bottle restores the protective qualities to the outer layer of skin that modern living strips away – so that your skin stays properly moisturized and healthy.
Because it literally becomes part of the outer layer of skin, it does not wash off like other lotions, but comes off naturally as your skin exfoliates. For continued protection, simply reapply in 4 — 12 hours.