include discontinued items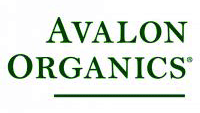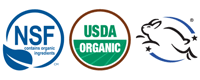 Avalon Organics
Truly effective personal care products.
100% vegetarian ingredients.
Utilizing organic essential oils and extracts.
Since 1994, Avalon Organics has created exceptionally pure and effective personal care products. They are inspired by organic agriculture and the ongoing cause of sustainability.
About
It's in the name: Avalon Organics. Their commitment to organic agriculture extends beyond personal care formulation to a passion for home-grown sustainability, a cleaner global environment and, of course, personal health.
Their dedication to these ideals is summarized in the pledge, Consciousness in Cosmetics: To honor our bodies and the world we live in.
Free From
Synthetic fragrances
Artificial colours
Phthalates
Sodium Lauryl Sulfate, Sodium Laureth Sulfate and Sodium Methyl Sulfate
Propylene Glycol
Aluminum
Mineral oil and Petrolatum
Oxybenzone
DEA, MEA and TEA
PEGs and PEG derivatives
Ethoxylated ingredients associated with 1,4 dioxane
Formaldehyde donors
GMOs
Consciousness In Cosmetics
Avalon Organics commitment to Consciousness in Cosmetics creates a larger vision that encompasses us all. Their goal is to honour the body with conscious choices. Five distinct elements comprise Consciousness in Cosmetics: Purity and Safety, Sustainability, Effectiveness, Intimacy and Personal Choice.
Five Elements Of Consciousness
PURITY & SAFETY - "Consciousness of Ingredient Purity"
SUSTAINABILITY -- "Consciousness of Organics"
EFFECTIVENESS -- "Consciousness of Wellness, Vitality and Looking Great"
INTIMACY -- "Consciousness of the Intimacy of Body Care"
PERSONAL CHOICE -- "Consciousness of Personal Choice and Sensitivity"
Certification
Avalon Organics products are certified to the NSF/ANSI 305 Standard for Personal Care Products Containing Organic Ingredients or the USDA National Organic Program standard.
Avalon Organics products are vegan and cruelty-free. The Avalon Organics® brand never tests products on animals, and will only source ingredients that the supplier can document are not tested on animals. This commitment to kindness is represented by the leaping bunny logo that appears on product labels.
The Leaping Bunny Program logo is an internationally recognized symbol for cruelty-free cosmetics, personal care, and household products.