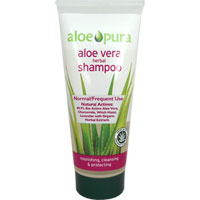 Aloe Vera Herbal Shampoo - Normal/Frequent Use
Aloe Pura | more info....
AP-1096 | 200ml tube | £6.49 | £ 5.20 | Out of Stock
200ml tube
£6.49 | £ 5.20 | Out of Stock
Stock due early September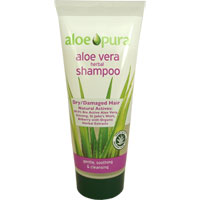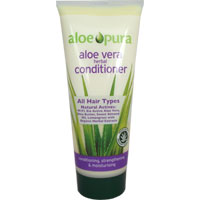 include discontinued items

Aloe Pura Hair Care
Intensive hair care treatment.
Natural actives.
Made with organic aloe vera.
Produced from 100% pure Aloe Vera inner gel, capturing the maximum nutritional activity of the Aloe Vera Barbadensis plant.
All Aloe Pura products are free from Perfumes, colours, unnecessary additives, SLS & parabens.