include discontinued items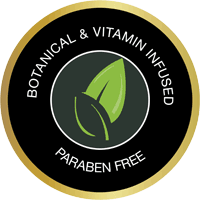 Palladio
Botanical & Vitamin Infused.
Full colour make-up range for complexion, eyes, lips and brows.
Beautiful and beneficial.
Created more than 25 years ago, Palladio is renowned for its line of colour cosmetics enriched with herbs and vitamins.
Fashioned for women with all types of skin, Palladio helps you look radiant while helping protect your skin from the signs of aging.
Among the ingredients used in Palladio products are antioxidants such as Ginseng, Green Tea, Gingko Biloba, Vitamin E and natural humectants and skin soothers such as Aloe Vera and Chamomile.
Palladio is beautiful and beneficial.
Botanical Ingredients
The benefits on the Botanical and Vitamin ingredients included in the Palladio Range
ALOE: astringent, hydrates, regenerates, rejuvenates, antibacterial
CASTOR OIL: hydrates, repairs, strengthens
ARGAN OIL: hydrates, fights free radicals, regenerates
CHAMOMILE: calming, softening, anti-inflammatory
CAMELLIA: restores, antioxidant
SAFFLOWER SEED OIL: hydrating, antioxidant, anti-inflammatory
BEESWAX: skin conditioning, soothing, softening
GINSENG: energizing, antioxidant
GINKGO BILOBA: antioxidant, helps improve blood flow
GREEN TEA EXTRACT: anti-aging properties, anti-inflammatory properties, anti-bacterial properties
JOJOBA OIL: anti-bacterial, anti-inflammatory, helps prevent fine lines
SHEA BUTTER: hydrates, restores skin's elasticity, anti-inflammatory, hypoallergenic
ANTIOXIDANTS Vitamins A, C, D, E: increased collagen production, minimized fines lines and wrinkles
About Palladio
The Palladio Beauty Group was founded in 1985 by industry veterans and is headquartered in Hollywood, Florida. Palladio's unique ability to deliver high quality products and rapid innovation all at a value price point, is the foundation of the company's success.