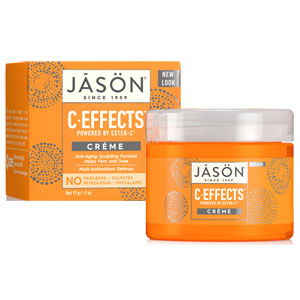 Key Info
Powered by Ester-C
Anti-Aging Sculpting Formula.
Helps firm & tone.
Multi-Antioxidant Defense.
Description
The C-Effects formula is an ultra-rich daily remedy, shown to significantly reduce the visible signs of aging.
Infused with a powerful multi-antioxidant complex of Ester-C, Vitamin C, Thioctic Acid, Vitamin E and Green Tea, C-Effects helps minimize the aging effects of free radical damage and promotes healthy cell regeneration.
Your skin is softer, smoother and rejuvenated.
Includes
Shea Butter
Sunflower Oil
Aloe Vera
Green Tea
Chamomile
Sodium Hyaluronate
Free From
Parabens, Sulfates, Petrolatum, Phthalates
Benefits
Anti-Aging Sculpting Treatment helps firm and tone.
Multi-Antioxidant Defense
To Use
After cleansing and toning, massage a small amount on face and neck, using even, upward strokes.
Ingredients