Benecos Blusher Brush Colour Edition
---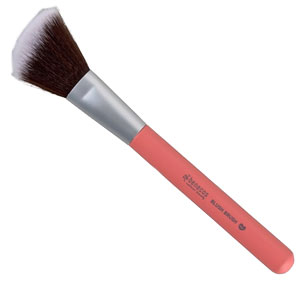 Benecos
Blusher Brush Colour Edition
coral handle
£7.95 was £9.95 (save 20%)
Add to Basket
Catalog ref: BK-449
Key Info
Description
A lovely, easy to use blusher brush with a gorgeous coral coloured handle.
The perfectly shaped blush brush with soft synthetic bristles smoothly applies blusher to your cheeks creating a natural subtle glow.
The vegan friendly blush brush is made from toray fibres and FSC certified birch wood with recyclable aluminium.
Benefits
Perfectly shaped bristles
Applies blusher easily
Soft Bristles
For blusher and bronzer
Suitable for vegans
To Use
Swirl the blush brush into the blusher and sweep along your cheekbones and slightly underneath your cheekbones.
Care
To wash wet the blush brush in water, put a little lquid hand soap onto the bristles and swirl around until clean, rinse in warm water and allow to air dry.
Do not immerse the complete brush in water.