Earth Secrets Reed Diffusers (Mixed Box)
---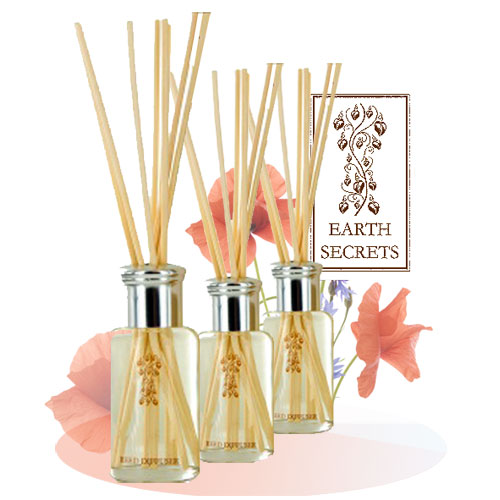 Earth Secrets
Reed Diffusers (Mixed Box)
3 x 50ml + Reeds
£13.00
Sorry, out of stock
Catalog ref: AB-ES3M
Key Info
Box of 3 assorted fragrances.
Unpackaged in plain white box.
Description
Reed Diffusers are a simple and decorative way to fragrance the home without smoke or flame.
Earth Secrets are petite Reed Diffusers containing natural ingredients that have been specially formulated to give an extra fragrance burst to your home.
Because the diffusers are flame free and don't require any heat they are a simple and hassle free home fragrance. solution.
So sit back and relax whilst the fragrance leaves your home with the pleasant aroma you desire!
Pack Includes
3 x 50ml (full sized) assorted fragrances + reeds. (Not individually boxed)
Each box contains 3 different but unspecified fragrance blends. Sorry but we cannot offer a choice of fragrances.
To Use
Just place the rattan sticks into the diffuser and sit back while the fragrance is absorbed through the sticks and evaporates across your room.
Each reed contains a number of channels that the fragrance can flow through. The fragrance then gradually travels up the reed saturating the reed to the very top. The scent is then dispersed through the air via evaporation.