Tisserand Aromatherapy Sleep Air & Pillow Mist
---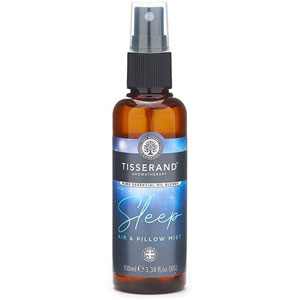 Tisserand Aromatherapy
Sleep Air & Pillow Mist
100ml spray bottle
£12.95
Sorry, out of stock
(no date)
Catalog ref: TD-M208
Description
Ease your way to a restful night by misting over your bed linen and around your bedroom. Close your eyes and inhale the therapeutic essential oils of Lavender, sandalwood and Jasmine.
Free From
This mist contains pure essential oils that are vegan, with no fillers, perfumes, additives, and is made in England.
To Use
Spray around your space, on your pillow and around your bedroom before going to bed.
Ingredients
---
Product Comments & Customer Reviews
" Highly recommend the Pillow Mist. I used to find it difficult getting to sleep, but now with the Pillow Mist I get to sleep instantly " CB, Witney
" Sleep Air & Pillow Mist is absolutely fabulous " JC, Prescot