4D Boost Herbal Mascara - Volumizing Brown
by Palladio
4D Boost - Volumising
MaxxLash - Lengthening
Curls Rule - Curling
Aqua Force - Waterproof Defining
Description
Four herbal-enriched mascaras, each with a unique brush designed to deliver specific results.
Choose from Volumizing, Lengthening, Curling or Waterproof Defining.
Lash-enhancing ingredients, such as bamboo and rice wax for protection, olive wax for conditioning and film-forming polymers for lash building, assure these mascara must-haves deliver on their promises.
Includes
Olive wax
Rice wax
Bamboo wax
Vitamin E
Carnauba wax
Free From
Parabens, Mineral oil, Perfume.
Choose From
4D Boost (volumizing)
Soft-bristle, jumbo-sized brush for a volumizing effect without the clump. Special, hollow fibers provide a lash-enhancing look that goes above and beyond 3D.
MaXXLash (lengthening
Wide-gap wand for incredible lengthening effect and dramatic volume. The ultimate brush for endless length!
Curls Rule! (curling)
Belly-shaped whirl wand for outstanding curling effect. Get perfectly wide-eyed, curled lashes thanks to spaced bristles that allow for an eye-opening effect!
Aqua Force (waterproof defining)
Special, slim-shaped wand defines even the tiniest lashes, and delivers optimal application of this creamy formula for all-day, waterproof wear.
All mascaras available in black and brown.
Comments & Customer Reviews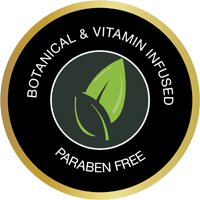 Palladio
Herbal and Vitamin enriched cosmetics.
Full colour make-up range for complexion, eyes, lips and brows.
Palladio is the force behind your favourite makeup looks. Depth of shades, luxurious textures, innovative new products, and every trend you want to try – all made cruelty-free, without parabens and at an affordable price.
Saturated with antioxidant vitamins like A, C, D & E; and powerful botanicals like anti-inflammatory green tea, soothing aloe and energizing ginseng, all formulated to amp up your skin.
Charged with colour on the outside, surging with vitamins and botanicals on the inside, Palladio infuses your world with high-powered colour.