2-In-1 Mosaic Powder - Spice
by Palladio
5 complementary colours.
Use as a blusher, a bronzer, an eyeshadow or a highlighter.
Use individually or blend together.
Description
2-in-1 blush and bronzer.
This is a fantastically versatile product, each Mosaic comes in five complementing hues that can be used as a blush or a bronzer or to contour and highlight.
Colours can be applied individually or blended together to create one unique shade.
Includes
Chamomile
Aloe Vera
Vitamins C and E
Rice starch
To Use
Use as a bronzer, blush, eyeshadow or highlighter, picking up colours one-by-one with a small blusher or eye shadow brush.
Swirl a large brush inside the compact to stir things up a bit to create a unique shade.
Shades
Desert Rose
- Warm tones include light peach, soft bronze, tan, pinky beige and pinky bronze.
Spice
- Beige tones include pale peach, pale peachy beige, light chocolate, mid brown and spicy brown.
Sun Kissed
- Brown tones includes warm browns, taupe and cream.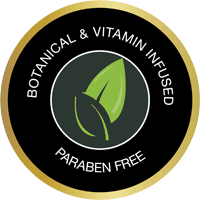 Palladio
Herbal and vitamin enriched cosmetics.
Full colour make-up range for complexion, eyes, lips and brows.
Palladio is the force behind your favourite makeup looks. Depth of shades, luxurious textures, innovative new products, and every trend you want to try – all made cruelty-free, without parabens and at an affordable price.
Saturated with antioxidant vitamins like A, C, D & E; and powerful botanicals like anti-inflammatory green tea, soothing aloe and energizing ginseng, all formulated to amp up your skin.
Charged with colour on the outside, surging with vitamins and botanicals on the inside, Palladio infuses your world with high-powered colour.