Herbal Treatment Concealer - Dark
by Palladio
Covers minor imperfections.
Evens skin tone.
Reduces puffiness.
Description
These vitamin-enriched concealers aid in reducing puffiness, eliminating the build-up of toxins around the eye areas, and masking various skin flaws.
The soft, creamy formula blends easily and effectively masks imperfections, fine lines, spots and pimples.
Includes
Rice starch
Castor seed oil
Carnauba wax
Vitamins A, C & E
Aloe Vera leaf extract
Gingko Biloba Leaf extract
Ginseng root extract
Green Tea leaf extract
Matricaria flower extract
Uses
Covers minor imperfections and evens the skin tone around the eyes and create a neutral base for your eyeshadow.
The two colour correction shades (Green and Yellow) are perfect for correcting both high colour and shadows.
Use the Green Concealer to tone down high colour and conceal broken veins.
Use the Yellow Concealer to hide dark shadows.
Natural skin tone colours:
Ivory - for light skin tones.
Light - for pale and sallow skin.
Medium - for all skin tones.
Dark - for olive skin tones.
Highlighting shades:
Yellow - to cover bluish pigments and dark circles.
Green - to eliminate red blotches and blemishes caused by pimples and acne.
To Use
Apply before or after foundation. Choose colours as mentioned above for the right skin tone.
Apply with a dry sponge or use with your favourite moisturiser for very dry skin.
Always pat gently onto skin without spreading or moving to avoid bothering previously applied foundation.
Apply only in areas that need covering, concealing or correcting.
Comments & Customer Reviews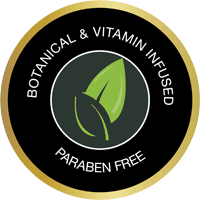 Palladio
Herbal and vitamin enriched cosmetics.
Full colour make-up range for complexion, eyes, lips and brows.
Palladio is the force behind your favourite makeup looks. Depth of shades, luxurious textures, innovative new products, and every trend you want to try – all made cruelty-free, without parabens and at an affordable price.
Saturated with antioxidant vitamins like A, C, D & E; and powerful botanicals like anti-inflammatory green tea, soothing aloe and energizing ginseng, all formulated to amp up your skin.
Charged with colour on the outside, surging with vitamins and botanicals on the inside, Palladio infuses your world with high-powered colour.