Evening Primrose Nourishing Cream
by Martha Hill
Extra rich night cream.
With carrot oil and rose geranium.
For dry, dehydrated and maturing complexions.
Suitable for skin prone to eczema.
Description
An extra rich, moisturising night cream to help minimise the appearance of fine lines, hydrate, smooth and soften.
You will wake up to a wonderfully refreshed and revitalised complexion ready to face the day.
The rich blend of natural extracts helps slow down the ageing process.
Emollient oils restore moisture balance leaving skin feeling soft, smooth and supple.
Includes
Oil of Evening Primrose
Witch Hazel
Wheatgerm
Beeswax
Sesame oil
Carrot oil
Comfrey extract
Rose Geranium oil
Free From
Artificial colour and fragrance.
Cruelty free. Made in the UK.
To Use
Use at night after cleansing. Using fingertips dot cream over face and neck and then massage gently until fully absorbed.
For extra daytime protection in the winter apply to face and lips before going outside.
Advice
Not suitable for children under 3 years of age.
Evening Primrose Skin Care Range
* Truly beneficial, perfectly balanced skin care.
* Martha's best selling range for over 20 years!
The range includes a deep Cleansing Lotion, cooling Toning Gel, light daytime Moisturiser and rich Nourishing Cream. Four products designed to complement each other and provide a complete skin care regime.
About Evening Primrose Oil
One of the common names for Evening Primrose is "kings cure all", and this name reflects the wide range of healing powers ascribed to this plant. The oil is extracted from the seeds and is rich in GLA (gamma linoleic acid). It has been shown to have anti-aging, antioxidant properties and also acts as an anti-inflammatory, helping to reduce redness and discolouration. Research suggests that the oil may help in treating skin disorders like eczema, adult acne, etc.
Comments & Customer Reviews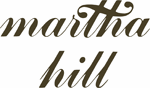 Evening Primrose Skin Care Range
Recommended for dry or maturing skin.
Cleanse - tone - moisturise - nourish.
Martha's best selling range for over 20 years.
Martha Hill's Evening Primrose Skin Care Range is the perfect choice for dry or maturing complexions. The four products provide everything you need for daily skin care.
You will soon notice your skin becomes firmer, resulting in a smooth, supple skin. The texture of your complexion will be refined, reducing the risk of premature lines. Regular use may also help to reduce sensitivity and soothe minor skin irritations.
Suitable for complexions that are: dry; maturing; prone to eczema.