Orange Body Oil
by Martha Hill
Stimulating, refreshingly fragrant massage oil.
With Peach and Jojoba Oils.
Description
This wonderfully moisturising, vitamin rich blend of light, pure plant oils will smooth dry, rough areas and help maintain a smooth, supple skin. With a refreshing and reviving natural, citrus fragrance.
Quote from 'Natural Health and Beauty Awards' - 2010
"A firm favourite, this citrus blend of fruity goodness has graced the 'Natural Health Magazine Beauty Awards' pages for several years due to its skin smoothing formula and unbeatable price".
Includes
Grapeseed Oil.
Sweet Almond Oil.
Peach Kernel Oil.
Jojoba Oil.
Sweet Orange Oil.
Sunflower Oil
Vitamin E.
Free From
Artificial colour.
Perfume.
Petro-chemicals.
Parabens.
Colurants
Benefits
Made in the UK
Vegan.
To Use
Gently massage oil all over body, using firm strokes and working always towards the heart.
For maximum benefits apply after bathing to warm moist skin.
Dry flaky patches on elbows and shins will respond to a daily massage.
After a day in the sun a gentle massage will help prevent dry, dehydrated skin and restore moisture balance.
Comments & Customer Reviews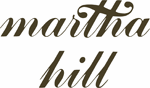 Martha Hill
Serious herbal skin care for over 40 years.
With the original range formulated in the late 1960's Martha Hill was well ahead of her time in producing a range of skincare products based on the purest natural ingredients.
All Martha Hill products are formulated to react to your skin's daily needs. They are finely balanced to ensure that your skin receives the care it deserves. Based on a carefully researched combination of the finest natural oils and extracts they are designed to cleanse, tone, moisturise and nourish: the four essential steps to a healthy, glowing complexion.