Gentle Cleansing Gel for Eyes
by Martha Hill
Removes the most stubborn eye make-up.
Moisturises and softens.
Description
A cool gel to effectively remove make-up while gently moisturising the eye contour area.
The refreshing gel will help maintain soft, supple skin and soothe hot dry eyelids.
The formulation leaves no oily residue allowing you to re-apply your make-up immediately.
Includes
Vitamins E - Repairing.
Apricot Oil- Moisturising.
Marshmallow - Anti-Inflammatory.
Green Tea - Reduces Puffiness.
Free From
Artificial Fragrance.
Colour.
Benefits
Made in the UK.
Vegan.
To Use
Using fingertips gently apply all around the eye contour area.
Remove with either a cotton wool pad or moistened muslin cloth.
Suitable for sensitive eyes and contact lens wearers.
Additional Information
About Apricot Oil:
Apricot kernel oil is readily absorbed into the skin without leaving an oily residue behind. It is perfect for dry skin, and is mild enough for the most sensitive, delicate complexions. The oil contains both oleic and linoleic essential fatty acids and is high in vitamins A and E. It will help to soothe dry, sensitive and irritated skin.
About Green Tea:
Green Tea (camelia sinensis) has many skin benefits and studies have credibly demonstrated that topical green tea formulations reduce sun damage by quenching free radicals and reducing inflammation. Further studies also showed benefits in the treatment of roseacea. High in polyphenols the extract may slow down the development of wrinkles and fine lines, soothe stressed skin and firm and restore skin tone.
About Marshmallow:
The flowers, leaves and roots of marshmallow and many of its cousins have been used around the world as a source of a mucilage which is moistening, soothing, anti-inflammatory, and softening. Mallow or Hibiscus tea is well known in alternative medicine for its use as a demulcent to soothe throat inflammations and laryngitis, as an expectorant for coughs and bronchitis. It is used externally to wash wounds and sores or made into an emollient salve or poultice to soothe skin inflammations. Used for eyes that are hot and sore to reduce dryness and inflammation.
Comments & Customer Reviews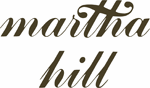 Martha Hill
Serious herbal skin care for over 40 years.
With the original range formulated in the late 1960's Martha Hill was well ahead of her time in producing a range of skincare products based on the purest natural ingredients.
All Martha Hill products are formulated to react to your skin's daily needs. They are finely balanced to ensure that your skin receives the care it deserves. Based on a carefully researched combination of the finest natural oils and extracts they are designed to cleanse, tone, moisturise and nourish: the four essential steps to a healthy, glowing complexion.