Intensive 24 Hour Moisturiser
by Martha Hill
With Sweet Orange Oil.
Suitable for all skin types.
Description
This gentle moisturising cream is enriched with herbal extracts and advanced hydrating agents to give instant comfort to dry skin and restore a healthy appearance to devitalised or dull complexions.
The blend of vitamin rich oils gives skin an exceptional moisturising boost, while gently nourishing. Daily use will help protect against premature ageing, soothe irritation and promote radiant, smooth, supple skin.
The silky, smooth cream is easily absorbed and has a light fresh fragrance. It creates a smooth, shine free base for make-up.
Includes
Sunflower Oil
Glycerin
Orange oil
Chamomile Oil
Comfrey Extract
Vitamin E
Ginseng Extract
Lavender Oil
Free From
Artificial colour, Alcohol, EDTA, MI/MIT, Parabens, Artificial Fragrance.
To Use
Apply to the face and neck after cleansing, morning and night.
Re-apply during the day if skin feels dry or taut.
Suitable for all skins, this versatile cream is an ideal night cream for normal, combination or fine skin.
Dry skin will benefit from using both day and night, whilst very dry skin will find it the perfect daytime moisturiser.
Comments & Customer Reviews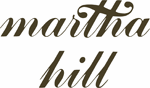 Martha Hill
Serious herbal skin care for over 40 years.
With the original range formulated in the late 1960's Martha Hill was well ahead of her time in producing a range of skincare products based on the purest natural ingredients.
All Martha Hill products are formulated to react to your skin's daily needs. They are finely balanced to ensure that your skin receives the care it deserves. Based on a carefully researched combination of the finest natural oils and extracts they are designed to cleanse, tone, moisturise and nourish: the four essential steps to a healthy, glowing complexion.