Hydro Cream for throat and neck
by Martha Hill
Suitable for all skin types.
Description
The skin on your throat and neck is subjected to constant movement and one of the first areas to show signs of ageing.
This smooth cream combines moisturising, skin softening ingredients with gentle, refining toners. Formulated to be absorbed rapidly, it is ideal for daytime use and will help maintain firm, supple skin, improving tone and texture, and thus reducing the risk of premature lines and skin slackening.
Includes
Beeswax.
Witch Hazel.
Camomile Extract.
Cucumber Extract.
Carrot Oil.
Free From
Mineral oil.
Parabens.
Artificial Fragrance.
Colour.
Chemical sunscreen.
To Use
Apply every morning to throat, neck and upper bust area and leave to be absorbed.
Re-apply at night.
Additional Information
About Camomile:
Chamomile has been used for generations and is one of the most widely used botanicals. Recognised for its antiseptic and healing qualities it is also carminative, emollient, and anti-inflammatory. The oil contains 'azulene' which helps to reduce puffiness and lifts impurities. Chamomile oil also has great wound healing properties and is extensively used to treat skin problems such as rashes, acne, eczema, psoriasis, hypersensitive skin and allergic conditions. Other compounds found in camomile oil help to strengthen the skin and reduce redness.
About Cucumber Extract:
With both moisturising benefits and mildly astringent cucumber extract is also very soothing, helps relieve puffiness and is naturally cooling. Cucumber will also gently exfoliate, tighten and help revitalise the skin.
About Witch Hazel:
It has a long history of use primarily to treat inflammations, bites, stings and skin sores and bruising. The extract acts as an astringent, firming and tightening tissue and helping reduce itching and irritation.
About Carrot Oil:
Carrot Oil contains powerful antioxidants such as tocopheryl, or vitamin E. Studies have shown that topical application of vitamin E may directly reduce many harmful effects of UVR, enhance skin immunity and help repair damage. Carrot oil is also useful for the treatment of dermatitis, eczema and psoriasis. It revitalises dry skin and helps prevent premature lines.
Comments & Customer Reviews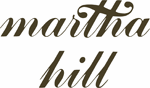 Martha Hill
Serious herbal skin care for over 40 years.
With the original range formulated in the late 1960's Martha Hill was well ahead of her time in producing a range of skincare products based on the purest natural ingredients.
All Martha Hill products are formulated to react to your skin's daily needs. They are finely balanced to ensure that your skin receives the care it deserves. Based on a carefully researched combination of the finest natural oils and extracts they are designed to cleanse, tone, moisturise and nourish: the four essential steps to a healthy, glowing complexion.