Evening Primrose Body Lotion
by Martha Hill
With Rose Geranium.
Suitable for all skin types.
Description
This wonderfuly light, moisturising milk has a deliciously subtle rose fragrance. Instantly soothes and hydrates and helps relieve very dry, itchy, or flaky conditions. ¬Evening primrose oil sooothes minor irritations and restores moisture balance and rose geranium oil calms and gives a light fragrance. ¬Easily absorbed this light lotion leaves no oily residue.
Includes
Oil of evening primrose.¬Rose Geranium oil.
Free From
Parabens.¬Mineral oil.¬Artificial fragrance.¬Colour.
Benefits
Made in the UK.¬Vegan.
To Use
Suitable for all skin types and good for sensitive, easily irritated skin.¬ Apply daily. ¬Re-apply after a bath or shower.¬ For a moisturising boost use in conjunction with Evening Primrose & Lavender Body Oil.
Additional Information
About Evening Primrose Oil: One of the common names for Evening Primrose is "kings cure all", and this name reflects the wide range of healing powers ascribed to this plant. The oil is extracted from the seeds and is rich in GLA (gamma linoleic acid.) It has been shown to have anti-aging, antioxidant properties and also acts as an anti-inflammatory, helping to reduce redness and discolouration. Research suggests that the oil may help in treating skin disorders like eczema, adult acne, etc.
About Rose Geranium Oil: This rose fragranced oil helps clear adult acne, naturally exfoliates dull skin, and is known to help soothe irritation from eczema, and itchy dry skin conditions.
Comments & Customer Reviews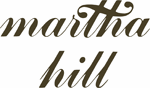 Evening Primrose Skin Care Range
Recommended for dry or maturing skin.
Cleanse - tone - moisturise - nourish.
Martha's best selling range for over 20 years.
Martha Hill's Evening Primrose Skin Care Range is the perfect choice for dry or maturing complexions. The four products provide everything you need for daily skin care.
You will soon notice your skin becomes firmer, resulting in a smooth, supple skin. The texture of your complexion will be refined, reducing the risk of premature lines. Regular use may also help to reduce sensitivity and soothe minor skin irritations.
Suitable for complexions that are: dry; maturing; prone to eczema.