Natural Crystal Rollerball Deodorant - Lemongrass
by Ice Guard
Non sticky.
Non staining.
Non pore clogging.
No aluminium chlorohydrate.
Description
Optima Ice Guard Natural Crystal Roll-on Deodorant is made with Potassium Alum (natural mineral salts) for invisible protection,plus soothing aloe vera, witch hazel and comfrey to protect and condition underarm skin.
This unique formula with gentle botanical extracts helps eliminate odour by inhibiting bacteria.
Ice Guard does not contain antiperspirant ingredients that block pores and leaves no sticky or oily residue, which means no annoying white marks.
Benefits
- No Aluminium Chlorohydrate.
- No Aluminium Zirconium.
- Dermatologically tested.
- Suitable for sensitive skin.
- Environmentally friendly.
Includes
Aloe Vera
Witch Hazel
Comfrey
Bitter Orange extract
Orange Flower extract
Free From
Aluminium, Parabens, Petrochemicals, Artificial Fragrance, Colourants.
To Use
Shake well. After bathing apply to underarm as required. Allow to dry before dressing.
Can also be used on the soles of the feet.
Choose From
Unperfumed, Rose, Lavender, Tea Tree, Lemongrass.
Warnings
Store in a cool dry place, out of sunlight and out of reach of children. Use only as directed. If irritation occurs discontinue use.
Due to ingredients natural origin, residue may crystalize on ball, if so rinse with clean water.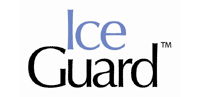 Ice Guard
The safest odour protection.
Made from natural mineral salts.
Non pore blocking.
Optima Ice Guard Deodorants are made from natural mineral salts and therefore do not contain any perfumes, chemicals or any unnecessary additives.
Their unique action eliminates odour by inhibiting bacteria and provides invisible protection all day long.
Ice Guard Deodorant does not block the pores and leaves no sticky or oily residue, which means no annoying white marks.
Paraben, Aluminum, Zirconium and Aluminium Chlorohydrate free.