Colour Cream - Hazelnut 6.35
by HennaPlus
Ultra mild, temporary colour system.
Lasts 8-10 washes.
With biotin (vitamin H) & panthenol (vitamin B5) for extra care.
Colour system 1 - temporary colour.
Description
A new range of mild colourants which fade gradually.
Ideal for anyone with a sensitive scalp or damaged hair. Colours, conditions and repairs in one treatment. Adds body and shine.
Provides coverage for up to 40% grey hair.
Includes
Botanical herb complex (horsetail, coltsfoot, mistletoe, mallow and wheatgerm) - protects and conditions.
Biotin (vitamin H) - Strengthens hair and protects against hair loss.
Colourless henna extract - Conditions and gives a beautiful shine.
Rice protein - Provides natural UV protection and prevents fading.
Panthenol - Strengthens and conditions.
Henna harvested in spring is completely colourless and it is this Henna that is used in the HennaPlus range to nourish and repair.
It is not used as a colouring agent.
Free From
No P-Phenylenediamine (PPD)
SLS
SLES
Resorcinol
Napthol
Toulene
Ammonia
Fragrance
Allergens
Aminophenol
Phthalates
Peroxide.
Box Contents
Colour Cream - 60ml tube
Disposable gloves
Full instructions leaflet
Application
Apply to clean, towel dried hair. Cover with aluminium foil for optimal results.
The exposure time ranges from 30 minutes on light hair to up to 90 minutes on dark hair depending on the desired colour.
After exposure simply apply warm water, massage and then rinse thoroughly. Shoulder length or very thick hair may need two tubes.
Colours can be mixed to create your own original shades.
Shades
Available colours:
Black - for dark brown to black hair
Dark Brown - for medium to dark brown hair hair
Burgundy - for light brown to dark brown hair
Brown - for light brown to dark brown hair
Mocha Brown - for light brown to dark brown hair
Auburn - for light brown to dark brown hair
Chocolate Brown - for medium blond to medium brown hair
Warm Red - for medium blond to light brown hair
Mahogany - for dark blond to medium brown hair
Hazelnut - for medium blond to medium brown hair
Cinnamon - for light blond to dark blond hair
Golden Blond - for medium blond to light blond hair.
Advice
Not suitable for use on bleached or highlighted hair.
Related Products
Use also to refresh colour after using the Hennaplus Long Lasting Colour.
Hennaplus International Colour Systems
There are three internationally recognised and certified colour systems and these are based on durability and grey coverage.
System 1 - Temporary Colourings
Free from ammonia and peroxide they colour by attaching colour molecules to the hair shaft and are washed out after 8-10 washes. There is no outgrowth but can only colour up to one shade darker, cannot lighten and offers limited grey coverage.
Recommended product: HennaPlus Colour Cream.
System 2 - Semi-permanent Colourings
Contains peroxide but no ammonia to allow the colour pigments to penetrate into the hair shaft to achieve a durable colour result. It gives natural grey coverage, no outgrowth and will last at least 24 washes. It cannot lighten the hair but can colour hair 1-2 shades darker.
Recommended product: HennaPlus Colour Creations.
System 3 - Permanent Colourings
Contains both peroxide and ammonia and the colour penetrates the inner layer of the hair giving 100% grey coverage and durable, intensive colour that lasts 2-3 months. The colour does not fade and outgrowth will appear after time.
Recommended product: HennaPlus Long Lasting Colour.
Colour Maintenance
After colouring use of a colour maintenace product will help maintain intense and glossy colour for a longer period of time. It can alos help to camouflage the first grey hais and any outgrowth. They work by adding colour pigments to the hair and providing care and shine at the same time. Used as a temporary colouring they can provide your hair with a fashion or natural tone. Colour will last 1-2 washes.
Recommended product: HennaPlus Colour Boost.
Comments & Customer Reviews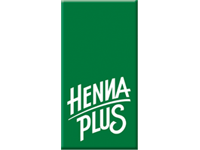 Semi Permanent, Temporary Hair Colour
Enjoy your brand new hair colour even longer!
With 8 certified organic ingredients plus Panthenol and Biotin.
Hennaplus Colour Cream is the ultimate temporary hair colour, without ammonia or peroxide.
It lasts 8 – 10 washes and is based on the Hairwonder Hair Repair Cream.
Colour Cream colours, repairs and cares for your hair in one single treatment. The hair can be coloured at the same colour level or up to 1 shade darker (not lighter), offering a limited grey coverage for the first grey hairs.
Especially suitable in case of a sensitive scalp and/ or damaged hair.
The unique care and gloss formula is enriched with 8 certified organic ingredients, Panthenol and Biotin. Panthenol conditions and strengthens the hair, while Biotin (Vitamin H) effectively thickens the hair, reducing hair breakage and hair loss. Oryzanol is a natural UV-filter that helps to protect the hair colour against UV radiation.