Skin Food
by Weleda
The ultimate natural moisturiser for dry, rough skin everywhere.
100% Certified Natural.
Feeding skin for 90 years.
Description
If there's just one thing you need to take with you to a desert island, it's this little green magic tube.
Skin Food is a universal saviour of dry, rough skin on faces, elbows, hands and feet – wherever you take a lot out of your skin, let Skin Food put it back in.
Skin Food is an enriching balm to soothe and comfort skin that's battered by daily stresses - from poor diet to pollution. It's our best defence against wind and weather, and great for dry or rough hands that need a treat, or thirsty skin anywhere on the body, especially dry patches such as elbows.
Target needy areas by dabbing on and gently patting in with your finger pads rather than rubbing, to avoid dragging the skin. Gentle patting also livens up facial circulation, bringing a naturally fresh and radiant look. Miraculously Skin Food can also perk up a pasty complexion suffering from lack of sleep, for those of us who've been burning the candle at both ends. Even for those with naturally oilier skin, Skin Food makes a great revitalising face pack to rescue tired skin.
With extracts of gentle viola tricolor, calendula and chamomile, in a rich, thick base of oils and beeswax, Skin Food loves your skin back to its best. This deep-penetrating cream contains natural plant oils and waxes known for their richness and gentleness. The refreshing fragrance is from pure essential oils including sweet orange and lavandulae, so artificial preservatives or parabens are not needed. It's just what your skin has been waiting for.
This rich cream helps to nourish, protect and repair skin and is ideal for winter skin protection.
Benefits
Replenishing cream for hands, elbows, knees and heels
Face mask.
Nourishes chapped lips
Easy cuticle care
Makeup primer
Revitalises tired skin
Highlight cheekbones
Treat split ends
Includes
Sunflower Oil
Sweet Almond Oil
Beeswax
Viola Extract
Rosemary Extract
Chamomile Extract
Calendula Extract
Free From
Parabens, Mineral Oil, Petrochemicals, Phthalates, Colourants
To Use
A little goes a long way, so apply sparingly.
To deeply nourish hard working, dry hands: apply liberally, cover with gloves and leave overnight.
Apply several times a day, wherever your skin needs extra help.
Also use on rough, dry areas like hands, feet and elbows.
Comments & Customer Reviews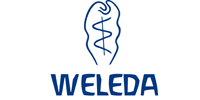 Skin Care
Face & body care products made from 100% natural substances, certified by NATRUE.
In harmony with nature and the human being.
Weleda actively protect ecology and support environmental stewardship and conservation. Where they cannot obtain raw materials from the Weleda gardens or certified wild collection, they work with selected suppliers and with fair trade partners.
All of the product ranges have a key ingredient called the 'leadplants'. These leadplants are selected to maintain the balance of body and mind and for each individual's well-being.