Evening Primrose Age Revitalising Hand Cream
by Weleda
100% Natural Care.
Firming and intensive regeneration.
For mature skin.
Description
With organic evening primrose oil to strengthen, firm and nourish dry skin on mature hands.
A luscious hand cream for the golden years, richly rewarding dry hands with deep care and precious fragrance.
The subtle perfume of the blooming evening primrose flowers gives us our cue for the special scent of this superb, deeply enriching hand cream. The mysterious base- notes of sandalwood together with flowery magnolia and fresh cardomom linger on your hands, while shea butter and organic evening primrose oil bring regeneration to mature skin.
An intensive and effective reward for your hands.
Benefits
97% Skin feels silky smooth Self-assessment after 28 days.
77% provides intensive nourishment Self-assessment after 28 days.
Includes
Sesame Oil
Evening Primrose Oil
Olive Oil
Sunflower Oil
Shea Butter
Millet Extract
Gotu Kola Extract
Free From
Petrochemicals, colourants, parabens, MI/MIT.
To Use
Massage into tired hands for instant relief from dryness.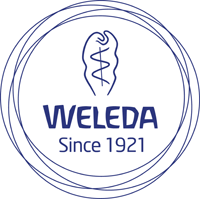 Natural Hand Care
Body and beauty care products made from 100% natural substances, certified by NATRUE.
Certified natural skin care.
In harmony with nature and the human being.
Weleda actively protect ecology and support environmental stewardship and conservation. Where they cannot obtain raw materials from the Weleda gardens or certified wild collection, they work with selected suppliers and with fair trade partners.
All of the product ranges have a key ingredient called the 'leadplants'. These leadplants are selected to maintain the balance of body and mind and for each individual's well-being.