Arnica Sports Shower Gel
by Weleda
Nourishing & Energising.
100% Certified Natural.
Description
This reviving sport shower gel with arnica flower extract nourishes the skin and relaxes. a perfect exercise partner. The fragrantly fresh scent combines the activating effect of rosemary with the relaxing properties of lavender. The invigorating herbal and spicy fragrance gives you new energy. Refreshing and energizing essentials oils of rosemary and lavender are perfectly balanced to calm your mind and energize your body. 1
Benefits
Pampers skin & senses
Gently cleanses
Preserves the natural moisture of the skin
Perfect for tired muscles
Includes
Arnica Extract
Vitamin E
Vitamin C
Glycerin
Free From
Parabens, petrochemicals, colourants, sulphates
To Use
Under the shower, wash all over.
Follow with a warming massage with Arnica Massage Balm helping to prevent tenseness and sore muscles by keeping the muscles warm and flexible.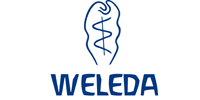 Skin Care
Face & body care products made from 100% natural substances, certified by NATRUE.
In harmony with nature and the human being.
Weleda actively protect ecology and support environmental stewardship and conservation. Where they cannot obtain raw materials from the Weleda gardens or certified wild collection, they work with selected suppliers and with fair trade partners.
All of the product ranges have a key ingredient called the 'leadplants'. These leadplants are selected to maintain the balance of body and mind and for each individual's well-being.