Citrus Creamy Body Wash
by Weleda
Refreshing & uplifting.
With Organic Sesame Oil.
100% Certified Natural.
Description
Lemon equals freshness and its scent has an immediate positive effect on your spirits. With our Citrus Creamy Body Wash you'll enjoy freshly cleaned skin and an uplift to your senses, all wrapped in a natural cleansing wash that moisturises all over.
A creamy natural body wash that moisturises all over - with essential lemon oil for a bright, lively scent. Wake up, shower and add zest to your day!
Benefits
For normal & dry skin
Refreshing & invigorating
For daily cleansing
Mild sugar surfactants,
Wonderfully revitalising, fresh fragrance
Vegan
Includes
Sesame Seed Oil
Carrageenan
Lemon Oil
Free From
Sulphates, parabens, petrochemicals, colourants.
To Use
Under the shower, wash all over.
Does not produce a high lather.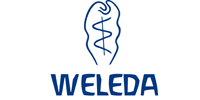 Skin Care
Face & body care products made from 100% natural substances, certified by NATRUE.
In harmony with nature and the human being.
Weleda actively protect ecology and support environmental stewardship and conservation. Where they cannot obtain raw materials from the Weleda gardens or certified wild collection, they work with selected suppliers and with fair trade partners.
All of the product ranges have a key ingredient called the 'leadplants'. These leadplants are selected to maintain the balance of body and mind and for each individual's well-being.