Manuka Honey Enhancing Whitening Cream
by Wild Ferns New Zealand Manuka Honey
With 80+ Manuka Honey.
99% Natural Ingredients.
Description
This concentrated crème containing premium certified Manuka Honey 80+ is based on natural ingredients to help diminish the visibility of uneven skin tone while energising and rehydrating your skin at the same time.
Your skin naturally creates melanin, but sometimes produces more than normal which creates pigmentation. A blend of Cherry Blossom to stop Melanin production plus Pomegranate and Licorice Root Extract assist to reduce patches of pigmentation and age spots.
Includes
Manuka Honey
Sweet Almond Oil
Beeswax
Cherry Leaf Extract
Plum Extract
Peach Fruit Extract
Licorice Root Extract
Mulberry Fruit Extract
Free From
Parabens, colourants and mineral oil.
To Use
Apply to cleansed skin every evening on a regular basis to the areas that require attention.
Avoid sunlight.
For optimum results, use with the Protective Hydrating Moisturiser SPF30.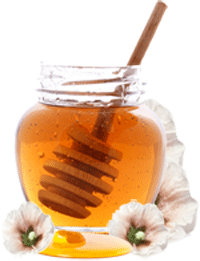 Wild Ferns Manuka Honey
Made with special care in New Zealand.
With premium certified Manuka Honey 80+
Unique to New Zealand pure Active Manuka has remarkable properties. High in antioxidants which neutralise free radicals, and with the highest antibacterial activity reading of 80+, makes this an especially beneficial honey to assist in the health and enhancement of your skin.
Wild Ferns skincare products are all made with special care in New Zealand.
They are not tested on animals and are presented in environmentally-friendly packaging.
It is also their philosophy to ensure the most important ingredients come from sustainable sources helping to retain and protect the clean, green, unique beauty that is New Zealand.