Manuka Honey Essentials Travel Pack
by Wild Ferns Pure New Zealand
| | |
| --- | --- |
| Size: | 5 x 8ml jars |
| Ref: | WF-MTP |
| Price: | £ 14.80 Out of Stock |
Moisturising & Rejuvenating.
Contains premium certified Manuka Honey 80+.
Description
The Wild Ferns Manuka Honey Travel Pack contains 5 x 8ml tubs of the most essential Manuka Honey skincare that you need on the go. The neat tube of fit-together jars is ideal for popping into your purse, car or to take when travelling.
Pack Includes
Wild Ferns Manuka Honey Eye Creme
The Eye Creme contains Manuka Honey 80+, Rosehip, Borage, Wheatgerm and Hazelnut oils which together will soothe and soften the appearance of fine lines and wrinkles, while vitamins A, C and E provide high antioxidants which will aid in the stimulation of collagen production.
Wild Ferns Manuka Honey Day Creme
The day creme is a potent blend of essential fatty acid rich oils of Evening Primrose, Avocado, Olive and Raspberry Seed which provide instant hydration and softness to your skin, while Chamomile helps calm and soothe irritated skin issues which result in a healthier, more radiant complexion.
Wild Ferns Manuka Honey Night Creme
The Wild Ferns Manuka Honey Rebalancing Night Creme is a luxurious night crème with premium certified Manuka Honey plus antioxidant rich Green Tea and Linden Extract to soothe irritation, while nourishing Royal Jelly keeps the skin soft, supple and moisturised for everyday comfort.
Wild Ferns Manuka Honey Facial Cleanser
A crème cleanser with pure New Zealand premium certified Manuka Honey 80+. The manuka works deep in the skins pores and does so without stripping your skins natural oils. The facial cleanser also features Calendula Oil, which will soothe, heal and soften your skin.
Wild Ferns Manuka Honey Hand & Nail Creme
Packed with over 10 skin loving natural ingredients this rich hand cream is quickly absorbed and will leave you with conditioned cuticles and silky smooth hands. nails.
Includes
Contains premium certified Manuka Honey 80+.
Free From
Paraben Free
No Mineral Oil
95% Natural Ingredients
Made in New Zealand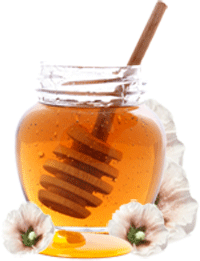 Pure New Zealand Manuka Honey
Manuka is a flowering tea tree native to New Zealand. The honey that is collected from these flowers has long been renowned for its remarkable beneficial properties.
Manuka Honey contains special antibacterial properties including an enzyme that produces Hydrogen Peroxide which is a proven antiseptic and antibacterial agent.
It is extremely rich in proteins, vitamins and minerals and has the outstanding ability to nourish, soothe and heal sensitive skin.
Manuka Honey also contains antioxidants that neutralise free radicals which are responsible for skin cell damage; while assisting in the growth of new cells, and tissue regeneration. Additionally, Manuka Honey is a natural humectant; acting to prevent loss of moisture thereby retaining the skin's natural moisture.