Manuka Honey Sweet Sensation Sugar Scrub
by Wild Ferns
80+ manuka honey.
Made in New Zealand.
Description
A beautifully fragranced body exfoliant formulated with premium certified Manuka Honey 80+ and blended with natural sugar crystals to exfoliate the skin and create a radiant glow.
Avocado Oil and Cocoa butter will deeply moisturise your skin while Ginger Root will promote warmth and increase circulation.
Papaya Extract has been added to dissolve dead skin cells and aid in the exfoliating process.
Exfoliating will help your moisturiser penetrate deeper leaving you with soft radiant skin.
Includes
Manuka Honey
Avocado Oil
Cocoa Butter
Papaya Extract
Ginger Extract
Lemongrass Oil
Free From
Paraben free. No mineral oil. Not tested on animals.
To Use
Apply to dampened skin using gentle circular motions.
Concentrate longer on areas such as your knees and elbows which are prone to dry skin.
For use below the neck only.
Use 1 - 2 times per week.
For Neck and face use the Refining Facial Scrub.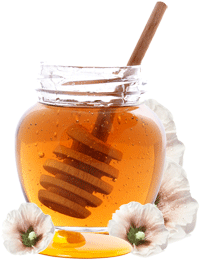 Wild Ferns
New Zealand made skincare products.
Manuka Honey Range.
Wild Ferns skincare products are all made with special care in New Zealand.
They are not tested on animals and are presented in environmentally-friendly packaging.
It is also their philosophy to ensure the most important ingredients come from sustainable sources and help to retain and protect the clean, green, unique beauty that is New Zealand.