Manuka Honey Protective Hydrating Moisturiser SPF 30
by Wild Ferns Pure New Zealand
80+ manuka honey.
Daily hydration & protection.
Suitable for all skin types.
Description
Treat your skin with this beautiful crcream formulated with premium certified Manuka Honey 80+ - scientifically proven to deliver antioxidants, proteins, vitamins and minerals that protect, nourish and heal the skin.
Rich in essential fatty acids and antioxidants, Rosehip and Wheatgerm oils instantly replenish, while Collagen and Hibiscus Extract help to maintain skin's firmness and elasticity.
An SPF30 works to shield the skin against everyday environmental damage.
Includes
Manuka Honey 80+
Rosehip Oil
Wheatgerm oil
Hydrolyzed Collagen
Buttermilk Powder
Free From
Paraben free. No mineral oil. Not tested on animals.
To Use
Gently smooth in an upward direction onto the face and neck. Use daily.
Comments & Customer Reviews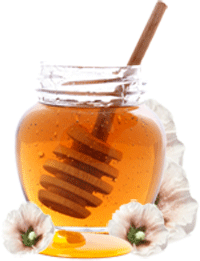 Pure New Zealand Manuka Honey
Manuka is a flowering tea tree native to New Zealand. The honey that is collected from these flowers has long been renowned for its remarkable beneficial properties.
Manuka Honey contains special antibacterial properties including an enzyme that produces Hydrogen Peroxide which is a proven antiseptic and antibacterial agent.
It is extremely rich in proteins, vitamins and minerals and has the outstanding ability to nourish, soothe and heal sensitive skin.
Manuka Honey also contains antioxidants that neutralise free radicals which are responsible for skin cell damage; while assisting in the growth of new cells, and tissue regeneration. Additionally, Manuka Honey is a natural humectant; acting to prevent loss of moisture thereby retaining the skin's natural moisture.