Manuka Honey Rejuvenating Face Pack
by Wild Ferns
With premium certified Manuka Honey 80+.
Suitable for all skin types.
Description
A rich and creamy face mask formulated with premium certified Manuka Honey 80+ scientifically proven to deliver antioxidants, proteins, vitamins and minerals that purify, hydrate and heal tired and stressed skin.
This mask also contains the natural minerals and therapeutic properties of Rotorua Mud that work to cleanse and rejuvenate the complexion, plus Green Tea and Vitamin E to provide antioxidant protection from environmental damage.
Includes
Kaolin
Aloe Vera Extract
MAnuka Honey
Vitamin E
Ginger Extract
Calendula Extract
Green Tea Extract
Rotorua Mud
Free From
99% Natural
To Use
Avoiding the eye area, spread evenly over the face and neck. Leave until almost dry then rinse off with warm water. Use 1 - 2 times each week.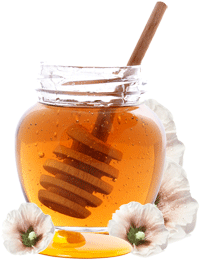 Wild Ferns
New Zealand made skincare products.
Manuka Honey Range.
Wild Ferns skincare products are all made with special care in New Zealand.
They are not tested on animals and are presented in environmentally-friendly packaging.
It is also their philosophy to ensure the most important ingredients come from sustainable sources and help to retain and protect the clean, green, unique beauty that is New Zealand.