Manuka Honey Conditioning Face Mask
by Wild Ferns Pure New Zealand
Size:

100ml tube

Ref:

WF-MFM

Price:

£13.99 £ 11.99 Out of Stock

Special Offer - save 14%
80+ Manuka Honey
Soothing & hydrating to nourish the complexion.
96% Natural Ingredients.
Description
This gentle Manuka Honey face mask has been formulated to hydrate, nourish and soothe your skin.
The presence of Vitamin E and Collagen combined with antioxidant rich Green Tea will assist in protecting your skin from free radical damage, at the same time the Royal Jelly and Bee Pollen helps to prevent skin ageing and will rejuvenate your complexion which will result in a radiant, healthy glow on your skin
Includes
Manuka Honey
Soya Bean Oil
Green Tea Extract
Royal Jelly
Vitamin E
Pollen Extract
Free From
Parabens, Mineral Oil, Colourants.
To Use
After cleansing use a generous amount and spread evenly over the face and neck. Avoid the eye area. Leave until almost dry then rinse off with warm water. Use 1-2 times each week.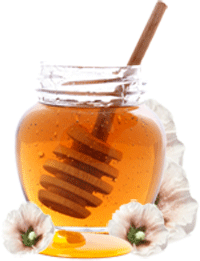 Pure New Zealand Manuka Honey
Manuka is a flowering tea tree native to New Zealand. The honey that is collected from these flowers has long been renowned for its remarkable beneficial properties.
Manuka Honey contains special antibacterial properties including an enzyme that produces Hydrogen Peroxide which is a proven antiseptic and antibacterial agent.
It is extremely rich in proteins, vitamins and minerals and has the outstanding ability to nourish, soothe and heal sensitive skin.
Manuka Honey also contains antioxidants that neutralise free radicals which are responsible for skin cell damage; while assisting in the growth of new cells, and tissue regeneration. Additionally, Manuka Honey is a natural humectant; acting to prevent loss of moisture thereby retaining the skin's natural moisture.