Tea Tree Foot Care Cream
by Ureka
With Tea Tree & Calendula
Suitable for diabetics.
Description
Tea tree oil has natural disinfecting abilities and helps control odour causing bacteria and prevents infection.
Ureka Tea Tree Footcare Cream contains 100% natural tea tree oil and soothing calendula.
Odour preventing calendula is an intense moisturiser and will help provide smooth and soft skin.
Includes
Tea Tree Oil
Calendula Oil
To Use
Apply daily to clean, dry feet.
Comments & Customer Reviews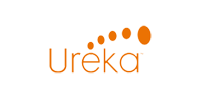 Ureka
Introducing Ureka...
a new range of footcare creams forming a complete solution to maintain healthy feet.
Formulated with the finest ingredients, Ureka is suitable to treat a variety of foot problems, luxuriously, effectively and above all, simply.offer tailor-made solutions to the most common foot skin problems.
Ureka are committed to providing very competitively priced products to maintain healthy feet.